Onsite/Remote Support and Computer Repair Services
Onsite Visit: $110 per hour No Callout fee! $27.50 per 15min block there after
Remote Support: $27.50 per 15min block, after hour support on request
Managed Services: $27.50 per computer per month for unlimited remote support sessions when you sign up for 12 months.
Includes:

 Customised Software As well as knowledge in computer parts, new computer sales and computer support, Headway Information Services staff also have a large amount of knowledge in business specific software. If your business runs 'occupational specific software' such as real estate software or mechanical software at Headway Information Services we are trained in many different software platforms and can assist you in any upgrades or support for your current systems.

 PC & Laptop Repairs/Upgrades
Our qualified staff have experience in computer hardware and software repairs and maintenance. We offer extensive laptop repairs that many people say no to repair, such as broken laptop screens, keyboard replacements and overheating. We can custom build game PC's and basic internet PC's.

 Certified Apple Technicians
At Headway Information Services, We have Technicians certified in software maintenance and hardware repairs. If you have an Apple iMac, Macbook Pro or any Apple Device we can fix, and upgrade it.

 Data Recovery, Backup or Transfer
Our experienced staff members have tools that enable us to retrieve data from damaged storage devices (internal and external).

 Virus Removal & System Clean up (Includes Third party software support)
Our technicians will discuss the best solution for your computer and also help you choose the best security solution for your computer.

 Software & Drive Installation
Our technicians are experienced in trouble shooting all of those frustrating issues so you can get on with using your computer.

 Network Installation & Configuration (Includes Network related support)
Our technicians will configure your products based on your business requirements in a timely and cost-efficient manner that minimises disruptions to your operations.

 Microsoft Office 365 Setup
At Headway Information Services, we offer support for Microsoft Office 365 Home and Business subscriptions. We can set you up with the basics or Cloud and Email syncing across all your devices, ask US how! By personalised Quote

 Personal or Business Call-outs (Includes 24 Hour on-site support)
Whether it's during or after work hours, Our experienced technicians are on standby to help you with all your personal & business requirements.

 One on One Personal Training  Whether you are just starting out or need a refresher  we deliver Personalised Training in Apple, Windows, Office, iPhone, Android, Cloud and a whole lot more with over 10 years experience in PC and Mac Services we can customise the training to your needs to deliver one on one or for a business in a group format. $110 per hour Contact us for a personalised quote depending on your topic and needs.

 Web Design and Social Media 
Frustrated with Social Media and don't know where to start? From at a minum Subscription fee of $110  per month for Ongoing Management of Social Media including regular updates, customisation, uploads, feedback management across all platforms. We cover Facebook, Google+, Twitter, LinkedIn, Instagram, Pinterest, YouTube and more! Does your website need a refresh or are you looking at designing a new website and don't know where to start? We can help!
Request an onsite visit for Personalised Quote Now Web Design and Social Media Management 
Ask us about Premium Services for SEO and Google Analytics.
Office365 Home and Business About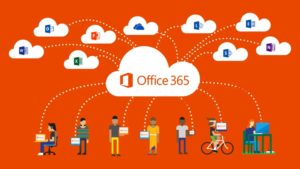 We install and setup onsite for you no worries no hassles 
Products
We build customised Desktops
Supply all brand Laptops
Anti Virus ,Backup Options, External HDD,s, Computer parts
WiFi Network devices and a whole lot more!
Contact for Personalised Quote