Google Ad Services
Often referred to as PPC (Price Per Click) or CPC (Cost Per Click), advertising via Google's search and partnered networks is what many businesses these days use to get noticed online. Google Ads are a critical part of a business' online presence, but is it too expensive or too competitive? Google Ads has the potential to unlock major growth in your business, but it is important to understand how to work within your budget and not overspend, as a lot of smaller or new business marketers cannot manage the expectations and budget recommendations outlined by bigger corporations.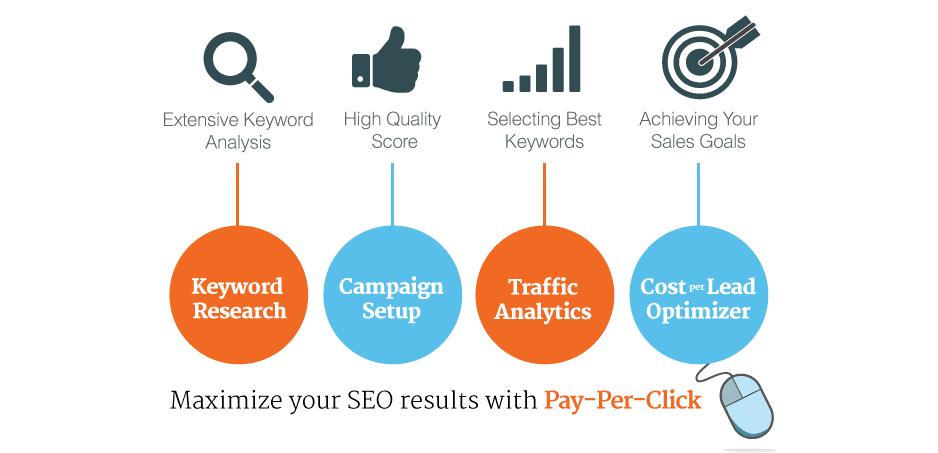 Google's SEO algorithms are mainly designed to reward the highest quality sites with content-rich material and effective SEO, which includes well-designed keywords. SEO and web design, however, take a lot of time – time during which you would not want to miss out on the critical sales that Google Ads can bring you.
In an ideal scenario, a potential customer would type in their keywords and your website appears at the top of their search results! With the current popularity of the Internet, everyone is online and wanting to get their products and services out there for all to see. Some of these businesses, of course, use Google Ads to promote their services, which reinforces why the importance of who you choose for your ad services is just as important as every other business decision you make.
Since 2011, Headway Information Services has worked on Google Ad accounts for multiple clients around the world using a practical "Hand Managed System". Headway always achieves consistent results for clients with Google-dedicated agency representatives who have a persistent focus on cutting waste and implementing advanced tactics for better results through advertising.
Headway Information Services promises all customers true transparency on total costs. Your bill is split into two: one for the total cost of ads (that the customer ALWAYS OWNS); and one for the management costs of the account (always a fixed value). This way, you know your fees every time.