After watching the Keynote and release of the iPhone 7, 7 Plus and taking time to read the reviews from users, these are some of the key features and known issues to look at before buying the new iPhone.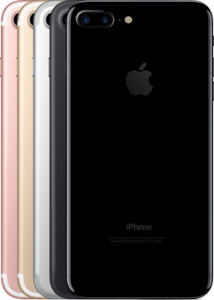 New Design – Jet Black high gloss finish with a beautiful shine that seamlessly connects to the new high-resolution retina glass with embedded camera housing, making it a flawless finish all round.
They have also added a matt black finish as well which is slick and add's another colour to the iPhone Rose Gold, Gold and Steal Grey finishes. iPhone design film.
Some customers have found the gloss finish to scratch easily, also some have been testing the lens and can scratch the camera.
Keeping it protected with some of the great cases available for fashion and functionality can prevent this.
As seen in reviews there has been discussion about what Apple may do and just as the 6S Plus bend issue, I am sure they will look at this and rectify within time.
Home Button – It has been seamlessly been embedded into the screen but can be very touchy and with the new OS you will need to click on the home button not just use the finger scan to access the home screen. It has been said that this can cause issues with logging in and getting to the home screen due to sensitivity.
Splash, Water and Dust resistant – They have finally gone there and now with the new patented casing, using rubber guards for the buttons and a finer mesh for the speakers and mic. Rated IP67 under IEC standard 60529.
I have read some reviews on this and even though we now have a water – resistant iPhone it is best to keep it dry and not take it swimming with you as it is only water-resistant.
New Apple A10 Chip – For a faster more powerful chip with 64bit architecture, making the iPhone faster and more powerful than ever. (Some customers have complained about a hissing noise when the iPhone is in full use which could be due to the new chip and people have been calling Apple Care in regards to this issue)
Air pods – Now you no longer need to worry about those cords getting in the way when listening to music, talking on the phone or watching a movie. ( There has been a few issues with the air pods so stay tuned as Apple is addressing the issue)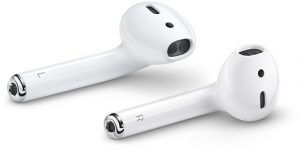 The best feature of the iPhone 7 and 7 Plus is the Camera! This has been the main focus of the new iPhone and they have taken it to the next level with:
iPhone 7 – 12 megapixel Camera f/1.8 Aperture with Optical Stabilisation 7 megapixel FaceTime camera and Quad-LED True tone flash.
iPhone 7 Plus – 12 megapixel camera, wide angle f/1.8, telephoto f/2.8 aperture.
Wide angel and telephoto cameras (two camera's built into the iPhone to take amazing photo's even in low light with a colour and depth the iPhone has not seen before).Optical Stabilisation, Optical zoom at 2x and digital zoom at up to 10x and Quad – LED True tone flash.
Both 7 and 7Plus:
Using a six element lens, auto focus and pixel focus, the iPhone camera's are now bought up to speed with some of the best camera's out there. Brighter sharper images than ever before.
They deliver a sharper image further away and use the Optical Stabilisation to stabilise movement when you are taking photo's of a moving image or are moving yourself. (if your like me it will help with shaky hands when taking a photo).
When the iPhone takes a photo now it uses filters like noise reduction, improved local tone mapping (better portrait photos), exposure control and auto HDR to name a few that most editing apps have when editing your photo, to take the photo and deliver the best result without editing.
Improving the live photo's function, face time, panoramic photos, and selfies, delivering amazing photo's on the spot.
Video HD quality like never before you can now take more beautiful video's with clearer and brighter images.
Add the new IOS 10 with its great features and you now have an amazing all in one mobile device that delivers exceptional power. There may be a few glitches but as all new products release there are teething problems that are rectified as they go along.
I look forward to getting my iPhone 7 Plus, as a photographer it will be the ultimate accessory for my on the go photo's that will now have more depth and colour than ever seen in a mobile device (for the moment as technology is ever growing).
I may wait a few months till the current issues have been ironed out but if you are an Apple Fan you may not be able to wait it out so enjoy your new iPhone! And remember Apple Care is your best friend.