These days everyone including me, get's annoyed at the update button and clicks not now,  continue's to ignore or you just forget over time. Before you know it you have forgotten the update for software on your PC, Mac, Tablet or Mobile device.
Today I'm going to go through a few Tips to explain why and when we need to update our software. To better understand when it is critical to click that update and sometimes its better left till a later time.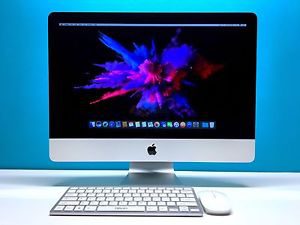 Starting with Operating system updates – These updates are here to update security, fix glitches and add new features to our PC, Mac, Tablet and Mobile device. These update's although rather annoying they need to be updated as you go because they are there to help maintain and improve your computer experience.
Tip – One of the main things in these updates is security improvements. These days with the ever-growing Cyber Hacking and Security risks out there, we should be updating as soon as it comes through to keep our computer's security up to date and fight back against those who are out to hack us.
So whether you own a PC, Mac, Tablet and/or Mobile device, when an update comes in for your operating system we should first –
Save all our open documents and programs
Back up our system, incase anything goes wrong with the update
Make sure you restart your device when finished to complete the update.
New operating System – Windows 10, Mac OS Sierra, IOS 10 and Android 6 Marshmallow  are all fairly new operating systems. When a new one comes along sometimes it is good to wait just few updates before going ahead with the new one to give the developer's time to iron out all the glitches.
They first release beta versions to other developers and employees to fine tune before release then the public get a go so that within a few updates they have a fine tuned operating system. You may be like me and cannot wait so you update and work through the teething problems till the operating system is running smoothly.
Tip – Always backup before updating to a new operating system in case you may need to restore from backup if something goes wrong. Remember once you have updated, in most cases you cannot go backwards without hassle or error so do some research and see what people are saying about the new versions first. Contact us if you need support
Application software updates – These are usually for improvements and to fix any glitches found in the application and are regular updates. Now these are not as important and you can wait to update at a later time. Still they are there to improve your experience with the App/Program and sometimes they are updates to make the software compatible with the ever-changing technology around us. For example Adobe Flash player is there to help improve the audio/video playback for your internet browsing and gaming experience. Video's may not work without the latest update. So take a moment to read what the update is for and make your decision if it is important or can wait.
Tip – Be aware Adobe has been a window to hackers for years so sometimes moving to Google Chrome or Firefox browsers which have imbedded extensions can be a more secure way to improve your internet experience.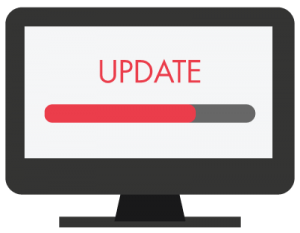 Office Updates –  Are also a regular occurrence, as above they are there to improve on the program and are there to enhance your experience. You can update at any time but don't leave it too long as you may be missing out on some great new features.
Tip – I know that sometimes the changes are drastic and can be confusing to the best of us but the updates can be there to make sure it is compatible with your current operating system so sometimes we have to update for compatibility.
Lastly we have Driver Updates – Mostly they come through within your operating system updates. Drivers are apart of updating your computer so it is compatible with all your hardware and external devices. They can also be in the form of a CD when purchasing a new product to use with your device like a printer, wireless adapter, a gaming graphics card and for Camera's to read and import those important photo's. These updates are needed for the device to be compatible and run with your operating system so they must be updated straight away.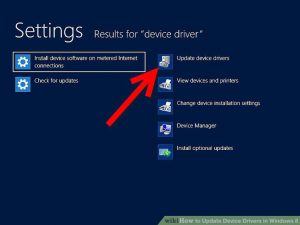 Tip – Beware of driver update programs that come up when you are searching the internet for the driver or they pop up as adware when you are browsing. These are usually annoying, slow the computer down and sometimes are spyware which puts your computer at risk. Always use the CD or go to the direct website for your driver.
Tip – When downloading your program/driver, read all terms and check for any add on's at the bottom of the terms and conditions before you click next. Untick any additional programs that may be ticked to download with your program or driver. Nothing is for free and sometimes websites add additional programs or browser extensions to the download that you do not need and could be full of adware/spyware.
Well that is it for software updates so happy updating everyone.