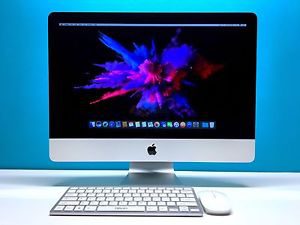 We will be looking at some of the little unknown gems within the Mac OS across all platforms from Mountain Lion to IE Capitan that make Mac such an easy to use and amazing learning platform for all ages.
Tip 1. Spotlight – Did you know that Spotlight in the top right hand corner with the magnifying glass is the easiest way to find anything on your Mac!
It has improved over the years and is way  in front of any search engine on a PC.
All you do is put the name of the document, app, picture, spreadsheet etc and it will bring up not only all that is on your mac but also web preferences all in sub categories so that you can find anything quick and simply.
Spotlight also is a calculator, dictionary and web search option as well, so it is one of the most valuable but least promoted parts of the Mac OS system.
Tip 2. Time Machine Backup – This is an amazing app that will back up your Mac with all the data (pictures, documents, settings) and preferences exactly the way it is, then on a continuous basis will backup any changes made so that if you have a hard drive failure or the computer is damaged you will be able to restore to your latest backup and have your Mac look exactly the way it was.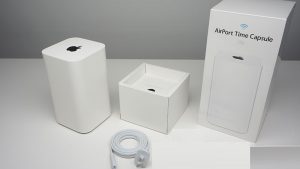 Sitting in the top right hand corner next to the bluetooth icon. It keeps the last 6 months of backups and there is an option in Time Machine to go in and retrieve a document or picture you may have deleted by mistake and restore it to your current date.
All you need is an external HDD to plug-in and away you go. The app will prompt you through how to set up without having to look up for instructions. Contact us for support.
Tip 3. Photo Stream – For all you users that have iCloud, this is an option in the system preferences on your Mac and iPhone to activate photo stream.
What it does is streams all your pictures from the camera roll once a month to your photos App into an Event on the Mac and you don't even need to plug-in your phone to copy them. 
It holds up to 1000 pictures on the cloud and will keep the latest photos as you go after syncing with your Mac. It also works both ways syncing your latest imports from your Mac.
There is an option to create and share events in photo stream on your Mac and iPhone with other members of your family right after you have taken your photos.
When your away it is a lovely way to send them through so family and friends can see your pictures right away without posting to Facebook. All you do is add the email address of who you would like to share the event with and the next time your on wi-fi or using data it will send it, no need to worry if they have a pc they can still see the photos and send comments back, great for when your on holidays. Contact us or check out our iCloud Post.
Tip 4. customizing your dock – Did you know you can click and drag any app or folder into your dock and once you see the + sign it adds it into the dock to personalise what you really want.
Also to get rid of any apps you don't want in the dock you just click and drag up till it gives you the "remove" and it will disappear just like that. It is only a link so it doesn't delete the app only removes it so you end up with a personalised dock with all your favourite Apps. Easy and accessible making your Mac experience a happy one.
Tip 5. Dictation and Speech – In the system preferences under the Apple symbol top left corner, is this little gem. So when you don't want to type you can turn this function on and it will dictate for you to Word or Pages, saving you time and energy or if you are multitasking like I do it makes life easier. If there are any errors you can just go over after and edit at your discretion.
Stay tuned for the next Tips to make life easier using your Mac. Any questions or queries let us know leave a comment or Contact Us.