These days everyone has an email address whether it may be with their host provider or with one of the Webmail providers out there.
I find that now more than ever with the ever-growing security risks and spam filtering it is harder to know if you have chosen the right one.
So over the next few weeks we will be looking at the main Webmail providers to give you some insight to what each provide.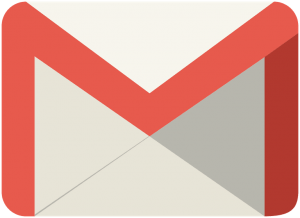 Gmail Webmail
With security features, the ability to sync across multiple devices and has some cool features and tips you may not know about, Gmail might be the one for you.
Two Step Authentication – This feature is there to protect you and allows you that extra security and notification when logging into Webmail from another source.
Pros – It will notify you of every log in from any device. You need to authenticate by using a mobile number or email address other than your Gmail to log in, making sure it is you and not some stranger.
Keeping the bad guys out!
Cons – You need to go into your settings within Gmail and allow for less secure apps to add your Gmail account to any other third-party mail application which in some cases can cause issues if using older third-party email apps like Windows Live Mail and Thunderbird.
Google Apps – Your Gmail account allows access to Google Apps online, with Docs, Contacts and Blogging to name a few. Google also can sync your favourites from Chrome and now there is Google Photos to upload your pictures from your mobile device.
You have access to your Google+, Hangouts, YouTube and a whole lot more.
It comes with 15G storage for Email, Apps, Photos and is also mobile friendly so you can access across multiple platforms.
Multiple Gmail Emails – Now you can link multiple Gmail email accounts under the one so that you can quickly switch between them directly on the web by clicking on your account button Adding multiple Gmail Accounts
Makes it easy when you have more than one Gmail account and don't want to keep logging in and out.
Customizing – One of the great things about Gmail is you can customise it the way you want and it helps out with spam filtering and junk. Also you can add your own folders as you go to organise your emails keeping the inbox clean and up to date. Changing your Gmail Webmail Settings
Pro – Setting up the spam filtering and understanding it for your security is the way of the future to protect against junk mail and hackers Setting up Spam Filtering Settings
If you get stuck at all or need any assistance Contact Us
Con – If the setup of spam filtering is not done correctly it can send all your email to junk and you can sometimes miss emails from new businesses or people you have not added into your contact list so checking out the link above can help you set up your spam filtering correct.
That is just some of the Tips that I find helpful in deciding if Gmail is for you.
Next we will be looking at Google Business, Yahoo, Outlook and more, insights to help with choosing the right Webmail for you.