1. Stickies – This app is found in your apps or just use Spotlight to add Stickies to your desktop for quick notes and they will be there till you are ready to remove them. You can also save them too. An easy way to have your lists, notes and collected data in an easy to access way rather than real Stickies all over your lovely Mac! You can add stickies from your App folder to your Dock by dragging and dropping into the dock for easy access.
2. Notifications – On the right top corner of your Mac is 3 lines with dots and when you click on it, up comes your notifications for the day any calendar events, the weather, stocks, emails not read ect it is an easy way to check your day and all you need to do is click on it to appear and disappear as needed. By going into System Preferences – Notifications you can add what notifications you would like to see, just as you can with your iPhone.
3. About this Mac – By right clicking on your Apple logo top left corner and selecting About this Mac allows you to see what OS you are running your serial number and most importantly your storage. You can check if your HDD is full or needs a little cleaning up with a simple easy to read bar (see below) – Tip you always need about 5G space free on your Mac so that it can boot at the optimum level, also stops the computer from overloading and crashing because it is too full. I check it from time to time to make sure I keep my Mac running at full speed. As you can see below it shows you your storage in sections so you can see what is filling up all your space. The display allows for you to change your preferences to suit your needs. Support and Service are there also to assist with a user manual and help for when you are in need.
4. Keychain – This app is in your Utilities folder under Apps and is where it keeps all your logins and passwords to your selected accounts that the Mac automatically logs you in when you open.
So if you ever forget you can go in click on the login put in your admin password and it will show your password for that login. No need to worry about forgetting your wi-fi password any longer. There is also an iCloud option to sync your Keychain so that it works between your iPhone and Mac. Contact us for further information. This is where Certificates and your System Keys are kept. We could go into this further and will do in another post as it has many uses but the great part is this is where you can find those passwords you may have forgotten.
5. Mission Control – On newer model Mac's in the top of the keyboard there is a key with 3 squares that shows you all open Apps on your Mac displayed at once for easy switching between Apps. With one click you can see what is open and then click on the App that you want and it brings it to the front so you can go straight to work.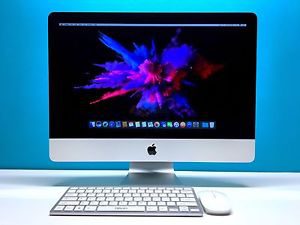 I hope you enjoyed our next chapter in Amazing OS Tips and stay tuned for more hidden gems within your Mac.
If you have any topics you would like us to cover don't hesitate to comment and let us know.